New to Pembroke? Activities and help sheets to help you prepare for September
All about YOU
Before you arrive in September, we like to learn a little bit about you. We have posted each of you a copy of the All About Me booklet, which we would like you to fill in and then post back to Mr Brewer. If you have lost your copy, you can download a new version by clicking the image below.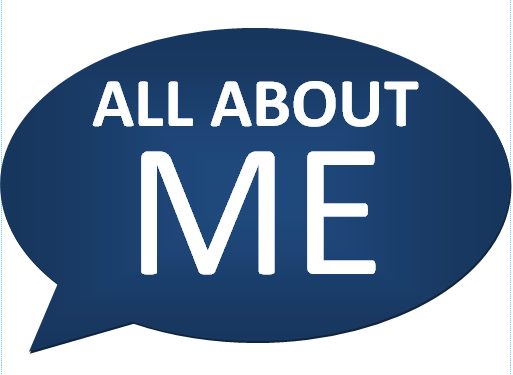 What can I do at home to get ready for Secondary school?
There are lots of ways you can prepare for secondary school. This includes making sure you have the correct uniform and equipment ready; learning about the school motto, rules and values; learning about the site and the staff; and reading lots. You can also get ready by completing as many of these challenges as you can. Some you will be able to do straight away, but others may take lots of practice. Click the image to open the full document.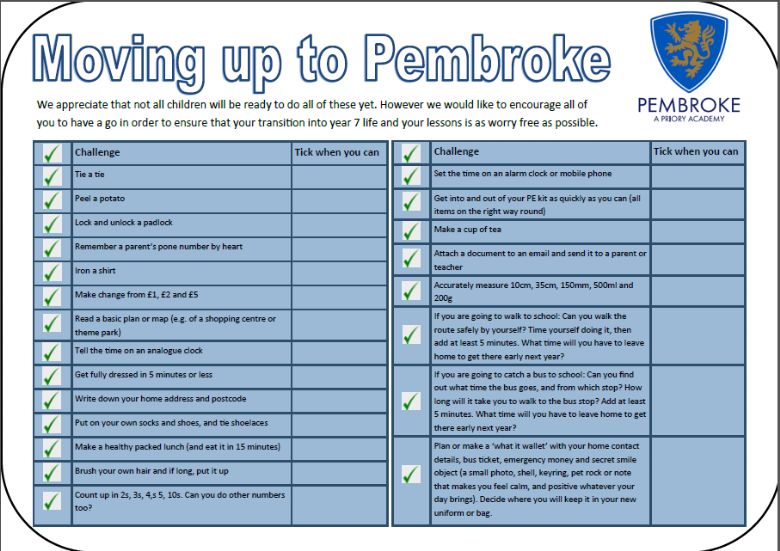 Reading
At Pembroke we believe reading is very important. You will have a reading lesson with Mrs Coggan every week where you will read and discuss a book or piece of writing. Watch the video below to see Mrs Coggan reading part one of Smart. If you would like to have a go at a task linked to this, please click here.
How do I find my way around?
Use this photo guide to Pembroke Academy. It will help you learn about the different areas of the school and how to do important things like; find your form room or use the Pembroke Diner at break and lunch. Click the image to open the full document.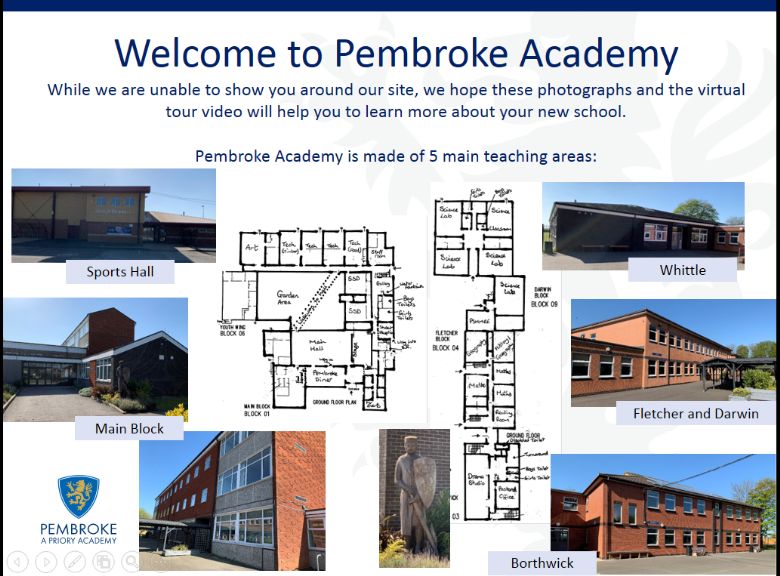 What do I need to bring to school each day?
Print a copy of this checklist to make sure you have everything you need ready for school each day. Click the image to open the full document.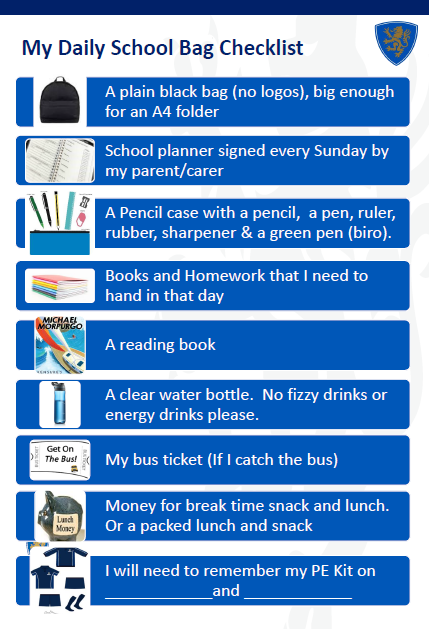 What can I buy in the Pembroke Diner?
If you decide to buy food at break or lunch the Pembroke Diner offers a variety of hot a cold choices. Example menus are below.