Home Learning
Update - November 2021
During the current limited closure period, appropriate work will be set to enable students to continue with their learning whilst at home. Due to the nature of the current limited closure, work will be a hybrid of online learning and independent study. Some subjects may deliver live lessons, but there will not be a timetable of live lessons. It is therefore essential that students check their emails on a daily basis during the school closure, as work will be sent to student's school email accounts, as will any invitations to Teams check ins or lessons.
In order to access school email, please go to Office 365 Login | Microsoft Office and log in with your school email address and password. This will give students access to email, SharePoint and the Microsoft Office package.
If you cannot access this work online please call the school. We will achieve together to support students while working remotely.
We ask that all parents/carers speak to their child about the importance of completing schoolwork during the closure period. Staff will be available to provide advice and guidance on work that is set. If parents/carers and/or students have any queries, please contact staff by email.
September 2021
We are pleased to see Pembroke students passionate and engaged in this unusual new academic year. As we return to school following the latest national lockdown, we want to ensure the education of our students is able to continue as close to normal as possible.
To support students in their learning we will be providing a combination of independent learning tasks and, where there is a school closure due to a local or national lockdown, live lessons and check-ins with teachers. When lessons are delivered via Teams, the timetabled live lessons will support students in their remote learning as set through the 'Home Learning' area of SharePoint, not as a replacement for this work.
Independent tasks will be made available to students through SharePoint, while the live lessons will use Microsoft Teams. Please click the 'Accessing your Home Learning on SharePoint and Teams' link in the menu bar for more information on accessing both systems.
How do I organise my Home Learning?
Home learning is different to learning in school. You will need to plan your time carefully to make sure you are able to complete the work. To help you to organise your Home Learning, please click on the image to download and read through an advice and guidance booklet. This book contains printable resources to create a timetable for your day as well as a handy record for any passwords you will need for online learning resources.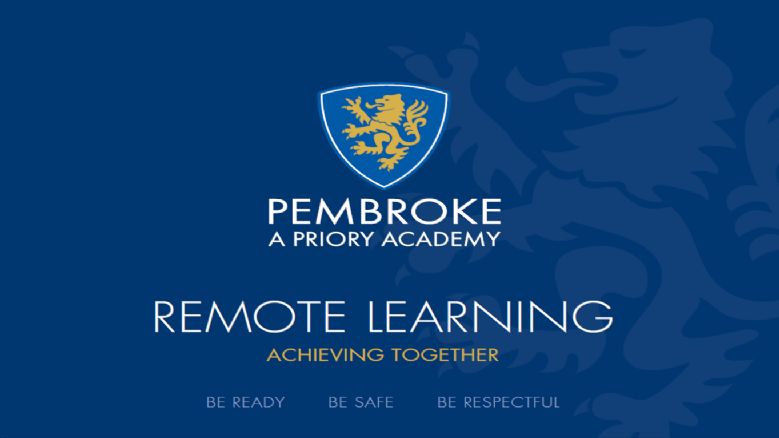 When planning your home learning, a good idea is to create yourself a routine. One idea is to complete a task set by the subjects you have on your timetable each day; so if you have Maths, History, Science, Art and Music on Monday, they would be the focus of your work for that day. We also recommend that you read every day; a comic, a magazine, a chapter or a full book!
Please remember to share your home learning with your teachers.
You should continue to demonstrate an excellent attitude to your learning through any period of self-isolation or local lockdown, by attempting all tasks to a good standard. You will be given a deadline to complete tasks, so please email completed work to your subject teacher each week using your school email account. A list of staff emails can be found in the Student Support area of SharePoint. If it is not possible to email or you have completed tasks in your exercise book, please show your teacher during the live lesson and when you are able to return to school.