Accessing your Home Learning on SharePoint and Teams
Independent tasks for periods of remote learning and for self-isolating students will be made available within the Home Learning area of SharePoint. Subjects are providing a variety of tasks, including; online learning programmes; work books; lesson powerpoints and resources as used in class; and revision materials.
The Home Learning page has an area for each year group. Look for your year group and then select the subject you need to complete. You will be taken to the Home Learning folder for the subject where you can select the correct Module (we are currently in Module 5). You should aim to complete the tasks for the subjects on your timetable each day.
During periods of school closure due to local or national lockdown home learning tasks will be the focus of the live lessons each week, with the subject teacher explaining the new content and how to complete the independent tasks. In some lessons students will complete activities as the lesson takes place, in others the task will be explained and students will be asked to complete them after the lesson. The live lessons will vary between 30 minutes and an hour.
Remote Learning Live Lesson timetables
Please submit your work to your usual teacher by the deadline set each week. If you have completed your work on paper or in your exercise book you could either take a photograph and email this, or write a brief email to your teacher so that they know you will bring the work in when you return. You can also email your teacher if you require help. They won't be able to reply straight away as they may be teaching, but they will get back to you as quickly as possible. A full list of teacher emails can be found at the top of the Home Learning SharePoint page.
Live lessons via Teams will only be timetable during periods of full closure. To access the live Teams lessons we recommend downloading the app to your device or accessing through the web browse, rather than in Citrix for a more stable connection. To access lessons on Teams students must use their school email address to log in. Then if you go to your Teams calendar by clicking on the 3 dots on the top-left of the pane, select Calendar to view your Teams lessons scheduled by your teacher and you can join the lessons from there.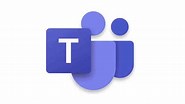 Click this icon to download Microsoft Teams
If you have never accessed Citrix or SharePoint from home, please click the citrix logo below for a step-by-step guide to help you.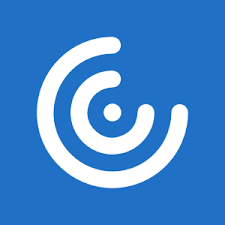 Citrix guide