Restart a Heart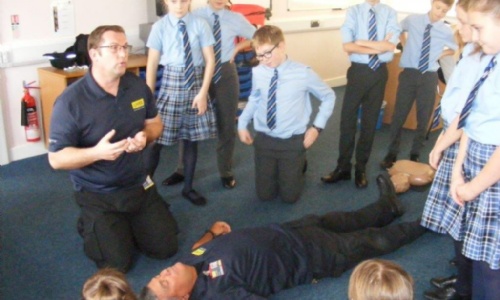 On Tuesday 16th October we participated in the National LIVES 'Restart a Heart Day' and it was a tremendous success, with 102 students in Year 7&8 receiving the valuable training. What a life skill to have, and this ties in nicely with our philosophy on the taught and the un-taught curriculum.
The three volunteer visitors running the training were hugely impressed with the way in which the students engaged in the day. It is hoped that 100,000 students across the country were taking part in that, so we are delighted that we have done our Pembroke bit.
This experience can also be signed off on the WISDOM Silver page of Pembroke Pledge (P19 in the student planner) & Mr Brewer will be doing so during the week. Well done year 7 and 8!