MacMillan Well-being Morning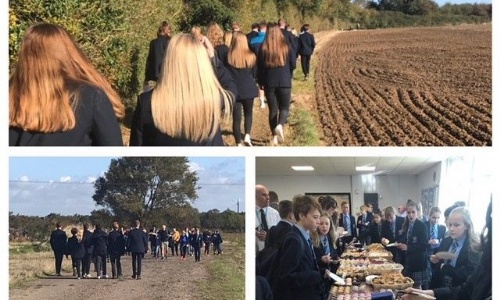 On Friday 28th September we held a #well-being walk alongside a whole school MacMillan Coffee morning. Each form group walked with their tutors along a 3.2 mile country walk and returned to school to enjoy tea, coffee and a huge array of cake.
Many students and staff were busy baking this week to support the MacMillan charity morning. We invited Mrs Summers husband to walk with us after deciding that half the money raised should go to Breast Cancer Care, in support for his family at the sad loss of Mrs Summers (our wonderful Drama teacher) during the summer.
It was a beautiful sunny morning and everyone who walked thoroughly enjoyed the fresh air, conversation, country views and returned to school smiling and laughing. Everyone's well-being was very positive with students and staff keen to do another walk in the future.