Reaping the Rewards!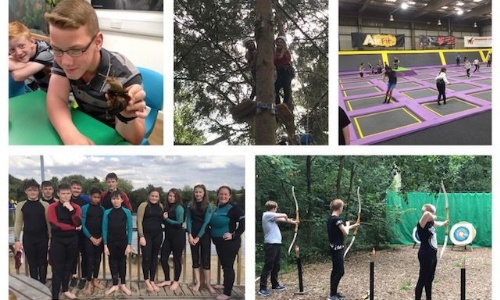 As we celebrate our first year as a new Academy, our students have had the opportunity to go on reward trips this week. Year 9 went to do water sports on Tuesday for having 100% attendance. Year 10 went to Wild Pines Park and Riseholme College this week to explore outward bounds activities and careers in Agriculture. Students in year 7-9 had the pleasure of visiting Yorkshire Wildlife Park and Airkings Trampoline Park too. All in all the students have had a fantastic last week ending in a BBQ and a whole school celebration assembly.
We are very excited about year 2 here at Pembroke and look forward to sharing all our news with you in September. Have a great summer everyone!