New Headteacher Appointed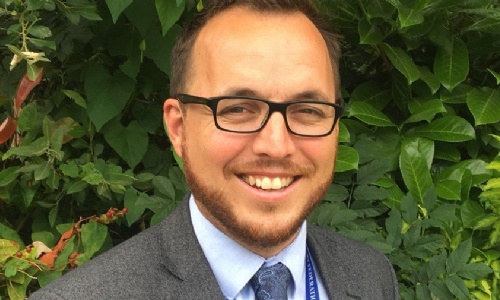 Simon Evans has been appointed as the new headteacher of Cherry Willingham Community School
Simon Evans has been appointed as the new headteacher of Cherry Willingham Community School by the Priory Federation of Academies Trust.
Mr Evans, currently Deputy Head at The Priory Academy LSST in Lincoln, will take up the post in September following the announcement by Mrs Elaine Stiles that she is to move on at the end of the current academic year.
He said: "I truly believe that this school will go from strength to strength. We will ensure that the young people remain proud to come here each day and go on to achieve their dreams.
"Cherry Willingham has talented, dedicated staff who inspire youngsters. My aim is to build on this and create even more opportunities for the students in the school."
Mr Evans has previously been Assistant Head and Head of Mathematics at LSST, having joined the school in 2005 as a maths teacher. He began his teaching career in 2001 at Aylestone High School in Hereford, where he was also a House Leader.
Mr Evans has already announced that he will be restoring subjects such as French to the school's GCSE curriculum, while additional teachers have also been recruited in the core disciplines.
Mrs Stiles, who has been Head at the school for five years, said: "I assured my governors that I would remain at CWCS until it had a certain future and that is what I have done. The time has come to relinquish my Headship to allow a fresh start for our school and also to give me time to pursue other opportunities within the educational arena.
"The Priory sponsorship will revitalise and enhance the educational provision already at CWCS and give a new perspective on the next phase of its life."