Future Chef commendation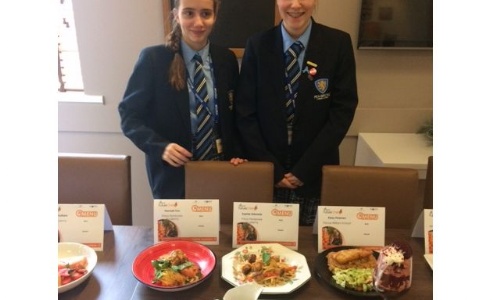 Please enter an introduction for your news story here.
Sophie and Hannah in year 10 were up against it in the Future Chef local heats last Friday. They represented Pembroke and came highly commended as runners up in the cooking challenge. Their food was only 3 marks off the winners and tasted amazing. You are both an asset to Pembroke and should be very proud of yourselves. Well done!