15 hours of work so far....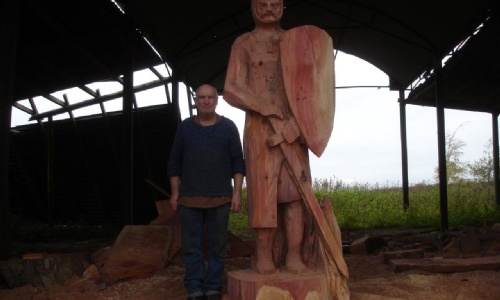 Our Knight is progressing well.
Here he stands with artist Mick Burns. He is of very tall stature and hard to believe that 15 hours earlier he was just a regular tree trunk. Another 15 hours of sanding, filing & carving the details, followed by smoothing all rough edges and he will be quite a handsome fellow!