Oh Yes We Did All Go To The Panto!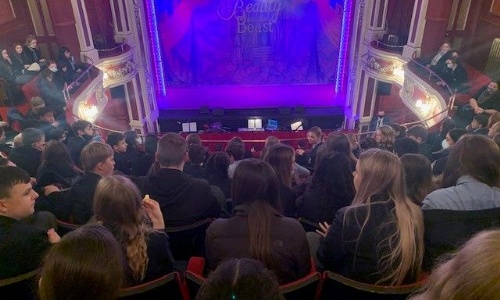 On Thursday 9th December, we had booked the whole of the Theatre Royal in Lincoln so we could all watch this years pantomime 'Beauty & the Beast'.
Coaches left Pembroke promptly at 10.45am and we were all seated with snacks ready for an 11.30am show. The whole ambience of the theatre had been truly missed by many, and this small yet traditional theatre really didn't disappoint. Many of our students have never experienced a live show before.
The incredible cast including Jake Quickenden as Flash Hugo, took to the stage for the biggest and best traditional Christmas pantomime ever! We watched in awe as the story of the beautiful, intelligent Belle unfolded before our eyes, would she be able to save the Beast from his spell before the last rose petal fell?