So Many Pledge Awards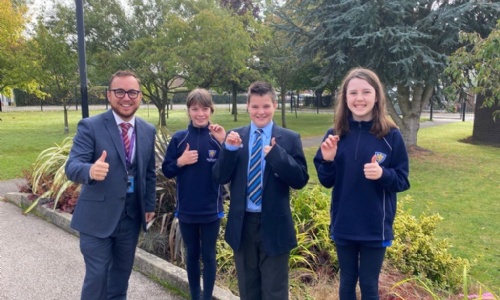 It's fantastic to see Pledge badges being achieved and awarded every Friday morning in assemblies. Today many year 8's were awarded their pledges as well as our first year 7 students. Beth, Oliver and Merryn are the first three year 7 students to achieve Bronze Generosity and I know they are working hard towards another one.
Our reward system continues to thrive here at Pembroke. Students attain stamps in planners for showing the attributes of the values in lessons as a learner. They attain subject points from the good work produced in their books, and we also give house points when then get involved in the range of activities we have going on. All these things including attendance, clubs, activities outside of school, charity involvements, sports fixtures etc contribute to our reward system. Its inclusive so every student can attain a badge and be successful.
Well done year 7 & 8 who were awarded pledges today. We look forward to seeing you get your next ones!