Theatre in York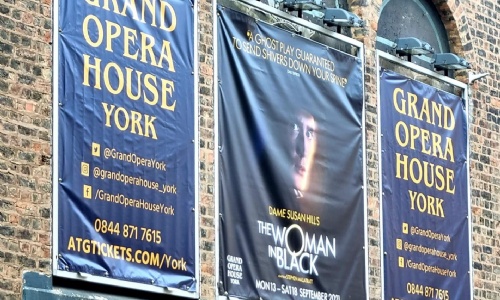 Students in Year 9 & 10 demonstrated a #passion for theatre this week watching Susan Hill's classic 'The Woman in Black' in York.
Unanimously acclaimed by the critics, The Woman in Black combines the power and intensity of live theatre with a cinematic quality inspired by the world of film noir. The performance delivered an afternoon of drama, transporting our students into a terrifying and ghostly world.
A lawyer engages a sceptical young actor to help him tell his terrifying story and exorcise the fear that grips his soul. It all begins innocently enough, but as they reach further into his darkest memories the borders between make believe and reality begin to blur and the flesh begins to creep...
The students enjoyed this portrayal of the book they are studying, as it was told with a minimal cast which was a diverse approach to the plot.