County Running Success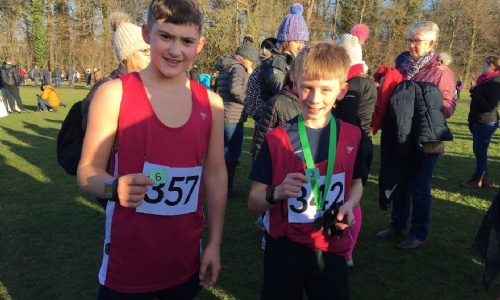 On Saturday morning Oliver Cooney and Matthew Kent represented Pembroke & the Lincoln and Gainsborough secondary schools in the Lincolnshire County Cross Country round at Burghley House, Stamford.
Both boys qualified for the event after strong individual performances at the district round in December at Lincoln Rugby club, and would race against runners who qualified from schools across the Lincolnshire County.
Both boys wore the maroon Lincoln area vests with pride and were keen to find Mr Selby after their race to tell him they had finished 2nd and 6th overall in the yr 7 boys race! Well done boys, we are very proud of you!
Oliver Cooney – 2nd place SILVER medal winner ../.. Matthew Kent – 6th place