School Lottery Lauch!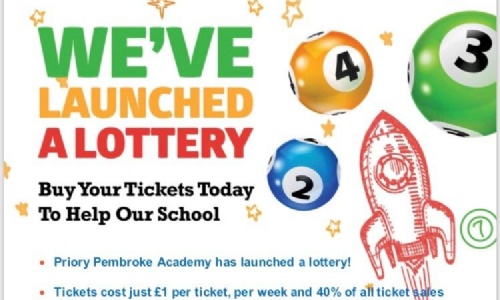 'Friends of Pembroke' are a wonderful group of parents who are dedicated to fund raising for our academy and its students. They have launched 'your school lottery' this week which is an easy way of raising funds for Pembroke and we need your help to do so. Tickets cost £1 and 40% of all ticket sales come straight to Pembroke. There is a guaranteed weekly winner and a cash prize every week which is 30% of the ticket sales.
Every ticket sold has also has a further chance of winning £25,000 in a separate draw! You can pay in a number of ways: monthly direct debit or a one off payment for 3/6/12 months of tickets. Winners will be notified by email each week!
So click here www.yourschoollottery.co.uk and search for Priory Pembroke in the box and please buy some tickets. Good luck - our first draw is on Saturday 16th November!