Gone to the Beach!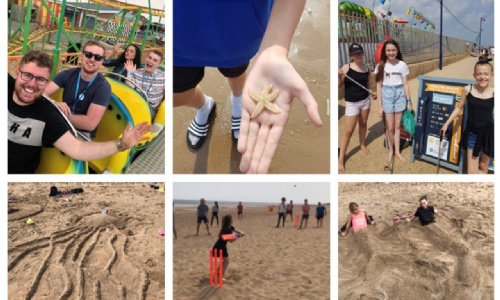 On Wednesday 17th July the entire school went to the beach. It was wonderful!
Leaving at 9am, four coaches and 90 minutes later we were all on Mablethorpe beach having a fantastic time in the sunshine. Great weather, good company, fun activities, free time, fish & chips and ice cream; the perfect whole school end of year trip!
Staff and students playing cricket together, going on the fairground rides and building sand art - it was a seaside day of achieving wellbeing together. We can't wait to do it again next year!