Keep going year 11...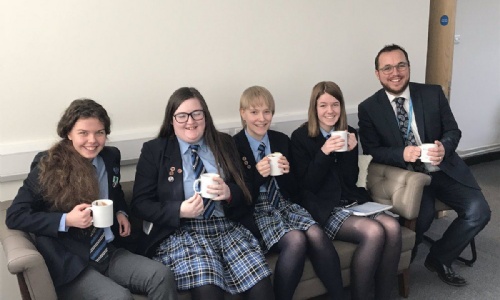 Year 11 students were nominated for Hot Chocolate Friday with Mr Evans at break time today.
Well done to Emma, Kyla, Sophie, Emily and Sophie for showing passion in Maths, Art, French & Technology - nominated by some very impressed teaching staff at the commitment these young ladies are showing to their studies.
We had the last parents evening for these students last night. Year 11 are now on the home run with five months to go before their real GCSE examinations begin. The year group are attending revision sessions after school and are showing real courage in lessons as they tackle the challenges these harder examinations require of them.
Year 11 we are all behind you and here for you. The Pembroke staff want to be successful citizens of the world with the best set of GCSE results you are capable of, and they will support you every step of the way. Keep working hard guys - we are proud of you!