BBC Bitesize Daily
From 20 April, you'll be able to access daily lessons in English and Maths, as well as other core subjects, in an expanded version of the BBC Bitesize website and also on special programmes broadcast on BBC iPlayer and BBC Red Button.
BBC Bitesize Daily subject timetable for week 1.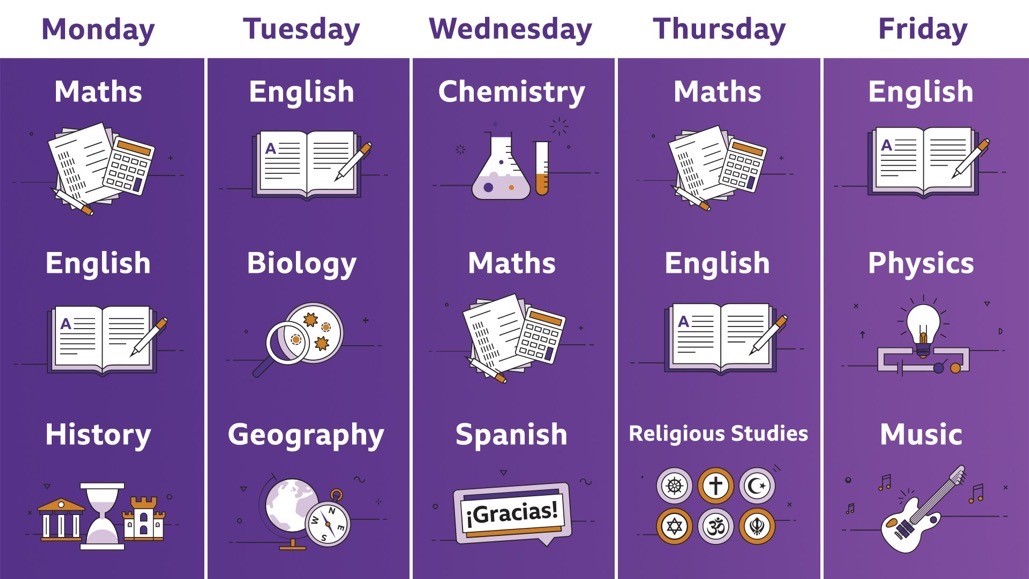 The updated BBC Bitesize - Revision app for 14-16 year olds is now available to download to both your tablet and your mobile phone (iOS and Android). The app includes GCSE Flashcards for Maths, English, English Literature, Biology, Chemistry, Physics, Combined Science, Geography, History and PE. Just edit your preferences in the menu to add them to your app.