Sports Leader Passion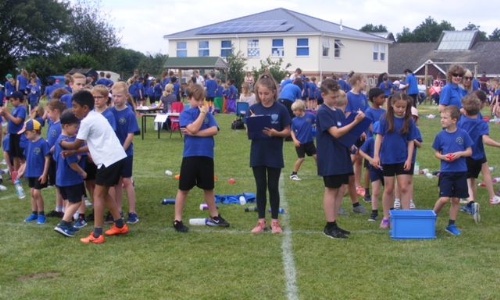 The Junior Sports Leader Award provides an opportunity for students to develop their communication, coaching, umpiring and leadership skills, leading to a nationally recognised qualification.
Students gain experience in leading others and have the chance to work with younger pupils, assisting in sports festivals. Students undertaking a qualification in Sports Leadership will learn and demonstrate important life skills such as effective communication and organisation whilst learning to lead basic physical activities to younger people, their peers, older generations and within the community.
The courses involve both guided & peer-to-peer learning and supervised leadership to ensure that learners have all the skills they need to lead basic physical activities to other people.
This week our #passionate year 7 sports leaders have supported Ellison Boulters Primary School in Scothern. Not only did they have lots of fun but they were true Pembroke Ambassadors in their professional attitude to their sporting duties. Ellison Boulters ran their sport activity day on Tuesday 19th June for both their KS1 and KS2 pupils.
This is another of many primary sporting events our year 7 Sports Leaders have been involved in and every time they do us proud. Well done to all of you – you are a true asset to our academy.