Young Americans take to the stage!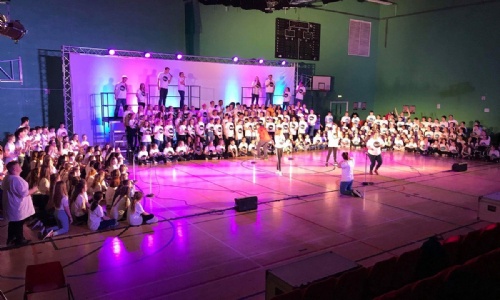 On 6th & 7th March this week, ten Pembroke students went to Grantham to work with students from across the Priory Academies to perform with the Young Americans. Since the first group of Young Americans stepped into a high school gym in Florida in 1992, their Music Outreach programs continue to lead the way, creating the largest music education movement in the world. On average, each year they visit over 200 communities and work with over 52,000 students from nursery to secondary school.
On Wednesday night all the students involved performed for a public audience at the Meers Leisure Centre in Grantham. Mr Evans, Miss Keshmeri and Mr Cole attended and thoroughly enjoyed the whole show. "It was amazing and gave High School Musical a run for their money" said Mr Evans who can't wait for next year. We hope more of our students will want to get involved after hearing about how fabulous it was!